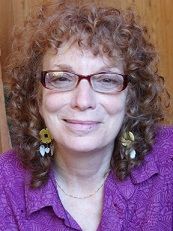 (360) 922-0777
1-888-REIMAGE
or
(Call before faxing)
WHAT OTHERS SAY ABOUT REIMAGING:
The Reimaging® Technique has been of critical help to me. Several years ago I fell into a deep emotional slump, where previously unknown fears from childhood and long before were now all consciously visible to me. They were far too deep to utilize textbook counseling or psychology to help me. Through my Reimaging consultant, I became aware of the necessity to remove great quantities of negative energy, to start allowing my innate more positive self to come through. I have utilized the Technique to remove blocks to over a hundred negative issues, and continue ongoing work. C.F., engineer, Santa Barbara, CA
Reimaging® has given me a new lease on life. It cut my anxiety and worry in half, and elevated my mood immediately. It's a short-cut that can lower your stress level now. I am so grateful for this program, I'll be using it from now on.
Bobbi Ryals, CAC, President, Ryals & Associates, Inc. Search Services, executive recruiter 25 yrs.
Reimaging® has eliminated patterns of behavior in me I didn't know I had! If you're committed to long term personal growth and to walking around with many of your burdens lightened or lifted, give it a try! It's eliminated many "past life problems" and a lot of the old ones! B.B, computer consultant, Los Angeles, CA
The Reimaging Audio Program
It has been said that life is a transformational process. How would you like to reclaim more of your moments and be more happy, joyous, peaceful and loving? Would you like to get out of your own way and stop sabotaging and defeating yourself?
Finally there is a realistic, pro-active way to be return to peace, acceptance, letting go, or creating what you want. If you are feeling stress, grief, sadness, inadequacy or fears or apprehension this audio program will take you back to bliss, happiness and balance without ever leaving the privacy and convenience of your own home. Clear blocks completely that have kept you from creating the life you want.
The Reimaging Audio program is a combination of Santosha Nobel's guidance through the process of Reimaging beautifully mixed with Norm Howard's Genesis Wave Frequencies (both sound and color frequency bands for listening only). This combination is additionally set to Brad Davis' blissful, healing music and natural ocean sounds. You will hear guided imagery to help you shift the emotional blocks and old patterns that keep you stuck. Sound design by June Miller of JMC studios is original, innovative and masterful.
Reimaging incorporates:
Hypnosis

– an altered state that bypasses the critical mind and gains access to the subconscious

Brief Therapies – techniques that help you identify and release old patterns and unwanted emotions quickly
Dream Symbols – using the most positive images, Reimaging and Your Garden by the Sea (both audio programs included in the course) talks to the subconscious in its own language
Guided Imagery – a series of images causing an effect on the subconscious in desired ways
Frequencies and Music – both soothing and healing, helps you relax, focus, and has been shown to improve mental function by balancing the right and the left hemispheres of the brain.
Positive Reprogramming – in the form of statements of intention, affirmations, requests helps you reprogram after you have deprogrammed 7 areas of the consciousness.
---
Click here or the icon below to order
The New Course REIMAGING is now available!
Click on the book cover for additional information and how to purchase