Reimaging Certification Training Course
For Coaches, Nurses, Therapists and Hypnotherapists
Reimaging Consultant Training — 50 hours total
Twice weekly Wednesdays and Fridays 11:00AM–1:00PM PT
13 consecutive 2 hour Workshops via International Zoom classes
Revel in Peace, Happiness and Joy by Diffusing all Triggers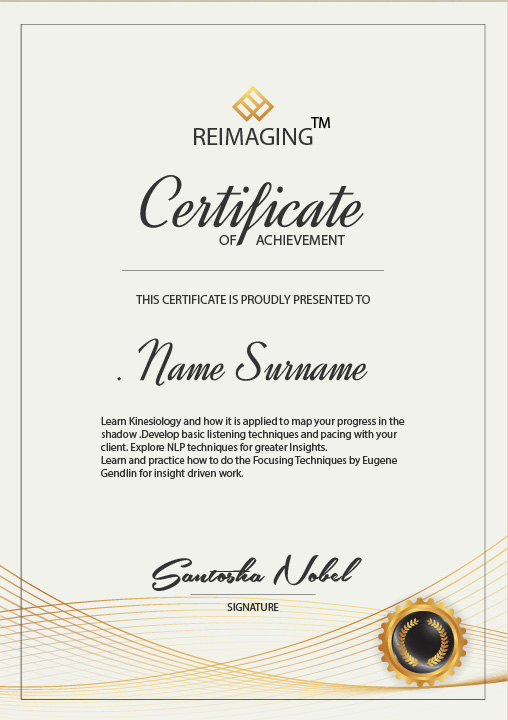 In your Reimaging Certification training course you will learn:
Learn Kinesiology and how it is applied to map your progress in the shadow
Develop basic listening techniques and pacing with your client.
Explore NLP techniques for greater Insights.
Learn and practice how to do the Focusing Techniques by Eugene Gendlin for insight driven work.
Explore "The Map" by Barbara DeAngelis, Phd and John Gray, Phd.
Explore the secrets of the seven levels of Reimaging and why they are important to clear completely.
Practice  how to coach emotions, beliefs, plus 5 other levels of this cutting edge technique.
Discover the process of how to help your clients get 100% clear of limiting patterns and  turn their lives around towards success.
Explore how to get insights on each level.
Understand at least one interpretation of the inner workings of the psyche.
Master Reimaging techniques and exercises for Manifestation, Reimaging Fast Forward, Instant Reimaging, Opening Doors of Invitation
Complete homework assignments
Take Advantage of your Free, Introductory Webinar Here!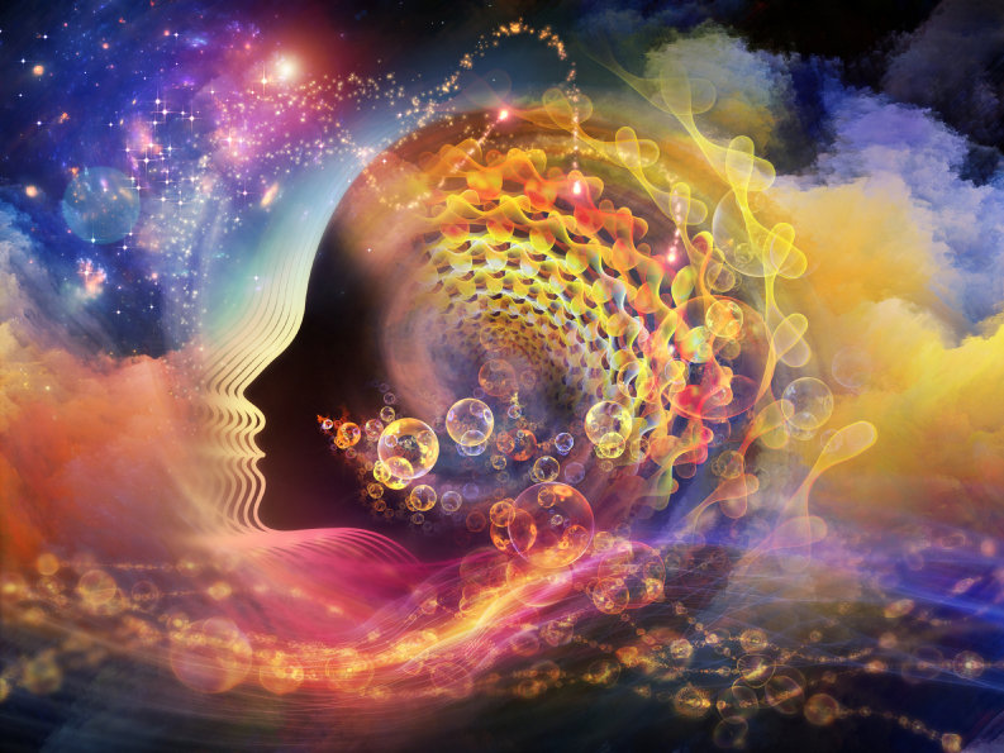 Do you want to know more about Reimaging? Listen to this free webinar as an overview of what will be covered in the certification training series.
Explore an integrated guided imagery and breath-work workshop with Santosha Nobel that actually clears all levels of the unconscious and subconscious mind or shadow of unwanted patterns and toxic emotions. Learn a variety of kinesiology techniques so you can measure your progress. Eugene Gendlin's Focusing technique will be taught as a means of further exploring emotions, feelings and imagery that may arise during Reimaging.
Higher Consciousness Hypnotherapy

Santosha is a blessing! Her skill in offering hypnotherapy helped me quit smoking! Her loving vibes, knowledge, skills and abilities have helped me break the chains smoking had on me and my health! I highly recommend her services wholeheartedly!

When I came to see Santosha I was almost unable to be outside of my house due to the trauma I experienced. She cleared my auras and I immediately started to feel better and like I could be around other people. She's been instrumental in helping me process my traumas and fears and I don't know where I'd be without her help. Her intuitive readings have allowed me to connect with my mom who died and get important messages from her. The sound healing has really removed energetic barrier to my healing process. My mental health is so much better because I decided to follow my intuition and see Santosha.

Santosha Nobel is an extremely gifted medical intuitive who brings years of experience in her fields of hypnotherapy and substance abuse counseling to her practice. I have been working with her for several years, primarily with her unique and amazing "Song Flower Healing". My life has been changed for the better ever since I met her.  Working with Santosha is like working with a life coach who has all the skills to actually produce the results you are aiming toward. I cannot recommend her highly enough.

Would like to thank santosha For helping me with my weight loss she is kind thoughtful and great with helping with childhood issues thank you very much highly recommend given her a try.

I used to have the worst fear of needles, blood, hospitals, anything. I passed out once hearing how my friend had to have a c-section. I even stubbed my toe really hard and thought I was bleeding (but couldn't look!) and passed out because I thought there might be blood…
Immediately after my first session I went and had stitches removed from my head. No nausea, fear, or anything.
Still felt sick when I had to tend to my fiancé after he had his wisdom teeth out.
Had my second session a few days ago and today I gave 5 vials of blood and had ZERO reaction… this is amazing. AMAZING!!!! I never thought I could get over this irrational phobia.
I'm a huge believer in hypnosis…. you've gotta try it.
Santosha works out of her house. I was almost thrown off by this when I arrived but she has tons of experience and has really been patient with me!

I've been working with Santosha for 3 months. All over the phone.
She has a systematic way of healing that's incredibly effective. She's a natural teacher as well.
I saw some friends recently – whom I haven't seen in roughly a year. They made a comment like, "we know you've been doing self work for years, and in the past we thought it was simply indulgent, but wow – it's truly showing"… I was able to make an impact on them simply by the way I handled small conflicts, and conducted myself. I finally understood what it meant to "lead by example".
I feel more present in my body, more in control of my words, more ownership of my power, talents, and just a general sense of well-being. I also have practical tools to maintain this state of being.
This growth is directly related to the healing work she's done with me.
Now – it took 4-5 few sessions to truly understand the impact, and it's been worth every penny.
Reimaging Consulting  Training
For Coaches, Therapists, Hypnosis, and Hypnotherapists
Reimaging Consultant Training