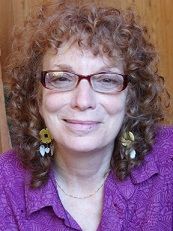 (360) 922-0777
1-888-REIMAGE
or
(Call before faxing)
WHAT OTHERS SAY ABOUT REIMAGING:
The Reimaging® Technique has been of critical help to me. Several years ago I fell into a deep emotional slump, where previously unknown fears from childhood and long before were now all consciously visible to me. They were far too deep to utilize textbook counseling or psychology to help me. Through my Reimaging consultant, I became aware of the necessity to remove great quantities of negative energy, to start allowing my innate more positive self to come through. I have utilized the Technique to remove blocks to over a hundred negative issues, and continue ongoing work. C.F., engineer, Santa Barbara, CA
Reimaging® has given me a new lease on life. It cut my anxiety and worry in half, and elevated my mood immediately. It's a short-cut that can lower your stress level now. I am so grateful for this program, I'll be using it from now on.
Bobbi Ryals, CAC, President, Ryals & Associates, Inc. Search Services, executive recruiter 25 yrs.
Reimaging® has eliminated patterns of behavior in me I didn't know I had! If you're committed to long term personal growth and to walking around with many of your burdens lightened or lifted, give it a try! It's eliminated many "past life problems" and a lot of the old ones! B.B, computer consultant, Los Angeles, CA
Reimaging: Transforming Your Life by Reinventing Yourself
Reimaging is sold as a self-help course that includes 2 CDs, a Laminated User Guide and a Book. For the price of just one session with a hynotherapist or counselor you can have endless
sessions in the convenience or your home or office. This program includes a CD called Your Garden by the Sea a guided imagery process for reducing stress, identifying blocks, and clearing upsets or trauma. Click above to read about this amazing audio program that's also sold separately. The course also comes with a beautifully crafted 2nd CD entitled Reimaging that leads you step by step through the Reimaging process. Both CD's contain lovely music, ocean sounds and frequencies to help you relax and focus on vocal guidance. Begin your journey towards healing today.
Download the purchase order for quantity purchases
REIMAGING COURSE (includes Reimaging Book and 2 CDs)
(Just call Reimaging and we will meet or beat any price offered on the internet.)
$58.00 + $4.00 shipping and handling = $62.00 total
YOUR GARDEN BY THE SEA CD
$12 + $2 shipping and handling = $14 total
PLEASE CALL (360) 922-0777 TO ORDER THE YOUR GARDEN BY THE SEA CD, REIMAGING COURSE OR TRAINING CLASSES
Refund Policy: If you are not happy with any of our products you may return the product within 30 days for a full refund without shipping or restocking fees added.
Privacy Policy: Santosha Nobel and Reimaging maintain a strict privacy policy and does not share, resell mailinglists or use them for any other purpose than to inform you of future Reimaging seminars, classes and products.