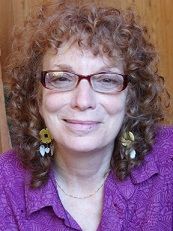 (360) 922-0777
1-888-REIMAGE
or
(Call before faxing)
WHAT OTHERS SAY ABOUT REIMAGING:
The Reimaging® Technique has been of critical help to me. Several years ago I fell into a deep emotional slump, where previously unknown fears from childhood and long before were now all consciously visible to me. They were far too deep to utilize textbook counseling or psychology to help me. Through my Reimaging consultant, I became aware of the necessity to remove great quantities of negative energy, to start allowing my innate more positive self to come through. I have utilized the Technique to remove blocks to over a hundred negative issues, and continue ongoing work. C.F., engineer, Santa Barbara, CA
Reimaging® has given me a new lease on life. It cut my anxiety and worry in half, and elevated my mood immediately. It's a short-cut that can lower your stress level now. I am so grateful for this program, I'll be using it from now on.
Bobbi Ryals, CAC, President, Ryals & Associates, Inc. Search Services, executive recruiter 25 yrs.
Reimaging® has eliminated patterns of behavior in me I didn't know I had! If you're committed to long term personal growth and to walking around with many of your burdens lightened or lifted, give it a try! It's eliminated many "past life problems" and a lot of the old ones! B.B, computer consultant, Los Angeles, CA
In your Private or Group training course you will learn:

Basic Listening Techniques and Pacing with your client.

NLP techniques for greater Insights.

How to do The Focusing Techniques by Eugene Gendlin for insight driven work.

Past life Regression techniques and Reimaging.

The Map by Barbara DeAngelis, Phd and John Gray, Phd.

You will understand the secrets of the seven levels of Reimaging and why they are important to clear

intensively and with practice. You will learn to coach emotions, beliefs, plus 5 other levels.

You will the process of how to help your clients get clearer of limiting patterns and to start clearing the shadow side.

You will learn about Dream Symbols and how to more effectively talk to the Subconscious Mind.

You will learn how to Reprogram each level so that people get the greatest benefits.

How to get insights on each level.

You will be introduced to listening Techniques, and Group Dynamics.
You will master Reimaging techniques and exercises for Manifestation, Reimaging Mastery, Opening Doors of Invitation, Resolving Karmic Situations.
You will have homework assignments, chances to practice and receive certification that will count towards you CEU's for your Hypnosis/Hypnotherapy Certification.
Dates: CALL TO SCHEDULE YOUR TRAININGS.
Please fill out the form below to enroll for Individual Private Training, call (360) 922-0777, or email me at santoshanobel@sbcglobal.net for more information.
Private Teleseminars are created to suit your schedule. Classes are usually 2 hours per week for 12 weeks (24 hours total).
You will need to purchase the Reimaging Course: Reimaging: Transforming Your Life by Re-Inventing Yourself for $58.00 plus $4.00 shipping when or before registering for group or private instruction.
We accept Visa, Mastercard, and debit cards (secure system of payment). You will receive a telephone number to call via e-mail or phone approximately two weeks prior to class beginning date. Upon completion of the course you will receive Certification as Reimaging Consultant which includes advertisement on the Reimaging Web site.
On going Private Trainings are currently available and can be conducted in the convenience and privacy of our own home. Private course cost $2099.00. You can fill out the form to register for a private course, then click on the link below that to pay.
When you purchase Training you can purchase the Reimaging Course at the same time during check out just as you would for group training. Here is the place to order the book.
(Just call Reimaging and we will meet or beat any price offered on the internet.)
$58 + $4.00 shipping and handling = $62.00 total
PLEASE CALL (360) 922-0777 TO ORDER THE REIMAGING COURSE OR TRAINING CLASSES
Download the purchase order for quantity purchases
Reimaging Consultant Training
Requirements: Must be a certified Hypnotist or Hypnotherapist or in training. Please be ready to e-mail proof of certificate or licensure to santoshanobel@sbcglobal.net or fax proof to (831) 643-9009 (please call before faxing).
Cancelled or rescheduled courses can receive back training full fee two weeks prior to beginning of the course otherwise a 10% fee may be held. Please See Waiver Below.
Group Teleseminar on Reimaging
CURRENTLY NOT AVAILABLE – PLEASE SEE PRIVATE TRAINING BELOW
(please type in the quantity you want)
$1299
Individual or In-Person Training on Reimaging
(please type in the quantity you want)
$2099
PLEASE CALL (360) 922-0777 TO ORDER THE REIMAGING COURSE OR TRAINING CLASSES
Download the purchase order for quantity purchases
SecurePay.com (California, USA) is an authorized retailer for goods and services provided by Santosha Nobel
Refund Policy:
If you are not happy with any of our products you may return the product within 30 days for a full refund without shipping or restocking fees added.
Privacy Policy:
Santosha Nobel and Reimaging maintain a strict privacy policy and does not share, resell mailing lists or use them for any other purpose than to inform you of future Reimaging seminars, classes and products.
---
Click here or the icon below to order

The New Course REIMAGING is now available!
Click on the book cover for additional information and how to purchase